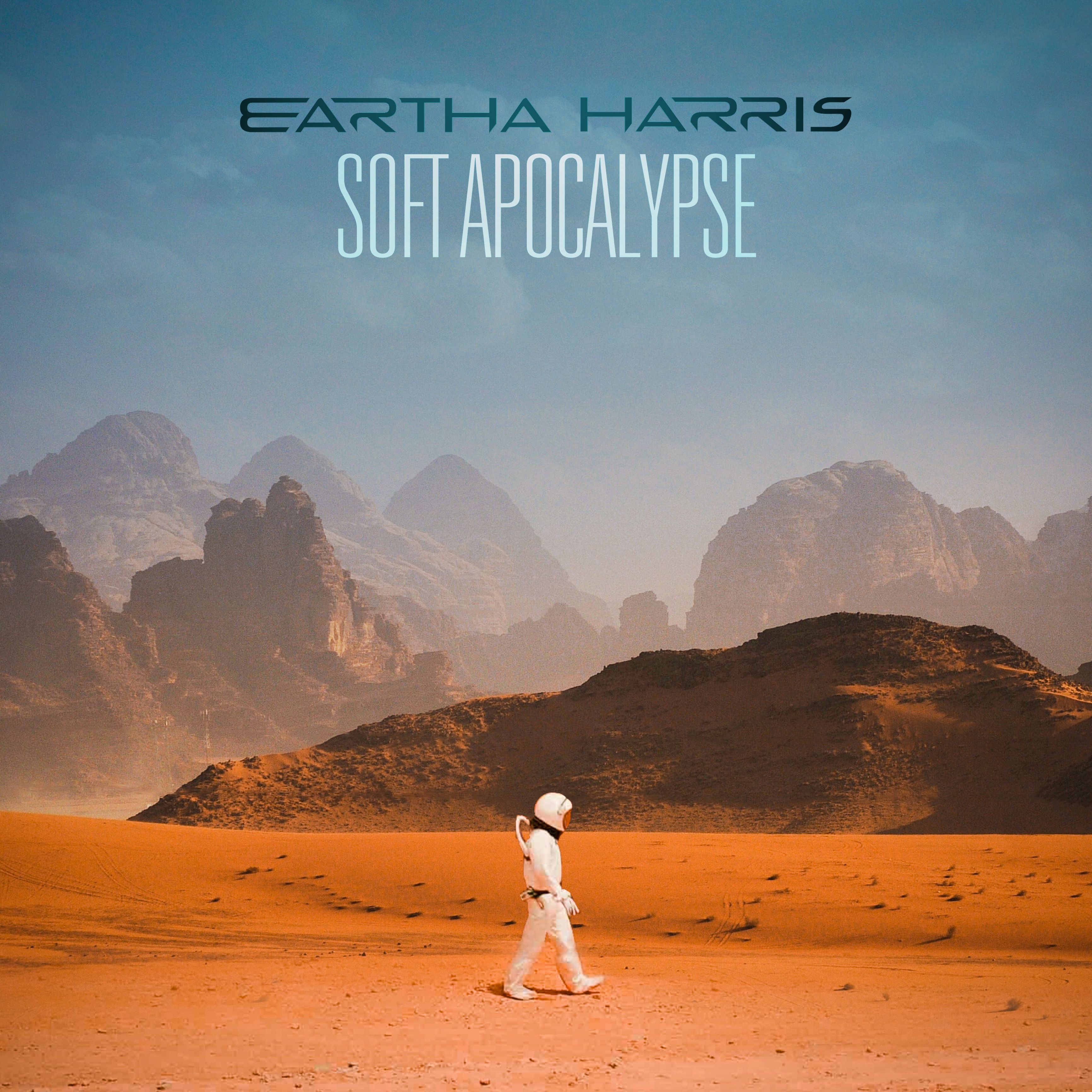 July 18, 2021
Greetings everyone! I am excited to announce the launch of my new self titled project "Eartha Harris" with the release of my first EP "Soft Apocalypse". I am also excited to announce that, within the first 3 days of it's release, it has already made it into the Beatport charts as the #9 best selling release across all genres!!
"Built from three sharp and technical tracks, Eartha Harris (aka Living Light)'s debut EP rises and falls between lush atmospheric dub techno elements set within a mid-tempo progressive house framework, offering a stirring juxtaposition of styles inspired by the sounds and energies of the global dance scene." 
This EP came to me while in quarantine and is meant to symbolize the idea of an apocalypse occurring while everything looks and feels normal and for the most part comfortable - like the way we have all just been in our houses for the last year. But the EP name and the album cover are also meant to signify the way climate change has been creeping up on us. I chose the piece "Ordinary Day" by Abraham Yael as the cover as I love the representation of a person walking casually in a space suit on what at first looks like Mars but is actually potentially Earth when you notice the blue sky. 
Deciding to do this new project and producing 'Soft Apocalypse' has been a long journey, and it feels liberating to finally release this new sound as it's own new entity, while allowing Living Light to return to it's original downtempo dub roots. 
Mastered by Torin Goodnight (Bird of Prey/Birds of Paradise) at Ascended Mastering 
Album artwork by Abraham Yael

Purchase/stream from all major music outlets here!

______________________________________
In other news, shows are picking back up, and next I'll be bringing my new tunes to Asheville on July 30th at good old Asheville Music Hall with support from Pathwey, Infinite Geometry, Trinity Justice, Chillum, and visuals by Hexadecibal!

Grab your ticket here : https://www.eventbrite.com/e/living-light-pathwey-bass-therapy-tickets-160979541141