LIVING LIGHT
Desert Trax / Merkaba / Liquid Sound Design
Dub-inspired global dance music is the hallmark of the Living Light sound, blending deep bass with modern rhythms, indigenous percussion, melodic synth lines, and contemporary electronic textures.
Eartha Harris officially launched her Living Light project in 2013 -  immediately topping Beatport's Dub Reggae, Electronica and Downtempo charts, and now has four albums under the Living Light name, in addition to compilation appearances on Desert Trax, Merkaba Music, Liquid Sound Design, and Sofa Beats, plus official remixes for Bluetech, Papadosio, CloZee, David Starfire, Globular, AtYya, Wildlight, Ayla Nereo, Desert Dwellers, Saafi Brothers, Youth & Gaudi, and many more heavy-hitters in the festival circuit. 
Eartha Harris has been touring internationally as Living Light since it's inception, appearing at renowned festivals such as Envision Festival (Costa Rica), Cosmic Convergence Festival (Guatemala), Geoparadise Tribal Gathering (Panama), Psy-Fi Festival (The Netherlands), Beloved (OR), Sonic Bloom (CO), Enchanted Forest Gathering (CA), Lucidity (CA), Serenity (CA), Oregon Eclipse (OR), Burning Man (NV), Arise (CO), and has been featured as direct support for many notable show runs with CloZee, Desert Dwellers, Bluetech, Ott, Papadosio, Random Rab, Phutureprimitive, Govinda, and more.
The name "Living Light" has multiple interpretations, and simultaneously refers to living non-materialistically, maintaining a positive outlook, and all life originating from star-stuff.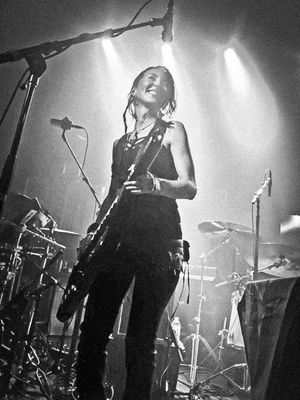 "

Make sure you keep your eyes pealed for this one as her magical and transcendent vibes will embark a transformation within you! "
— Afro Monk