Greetings everyone! And welcome to what I hope to be a quarterly update of all that I am up to!
Europe was amazing, and ever since coming back to the US, I have hit the ground running, touring the East Coast. This fall has been nothing short of a dream, from headlining Asheville Music Hall, Heartfire Festival in NY, and Equinox in Maine, to opening as direct support for Ott in Providence RI, going on tour as direct support for Bluetech in Brooklyn, Buffalo, Cleveland, Boston, and Philadelphia, and soon returning to headlining NYC and opening as direct support for Random Rab in Denver, followed by flying down to Guatemala to play multiple sets at Cosmic Convergence Festival at Lake Atitlan, teaching Music Production at Shakti Sound Costa Rica, and returning to Envision Festival Costa Rica for the first time in 4 years!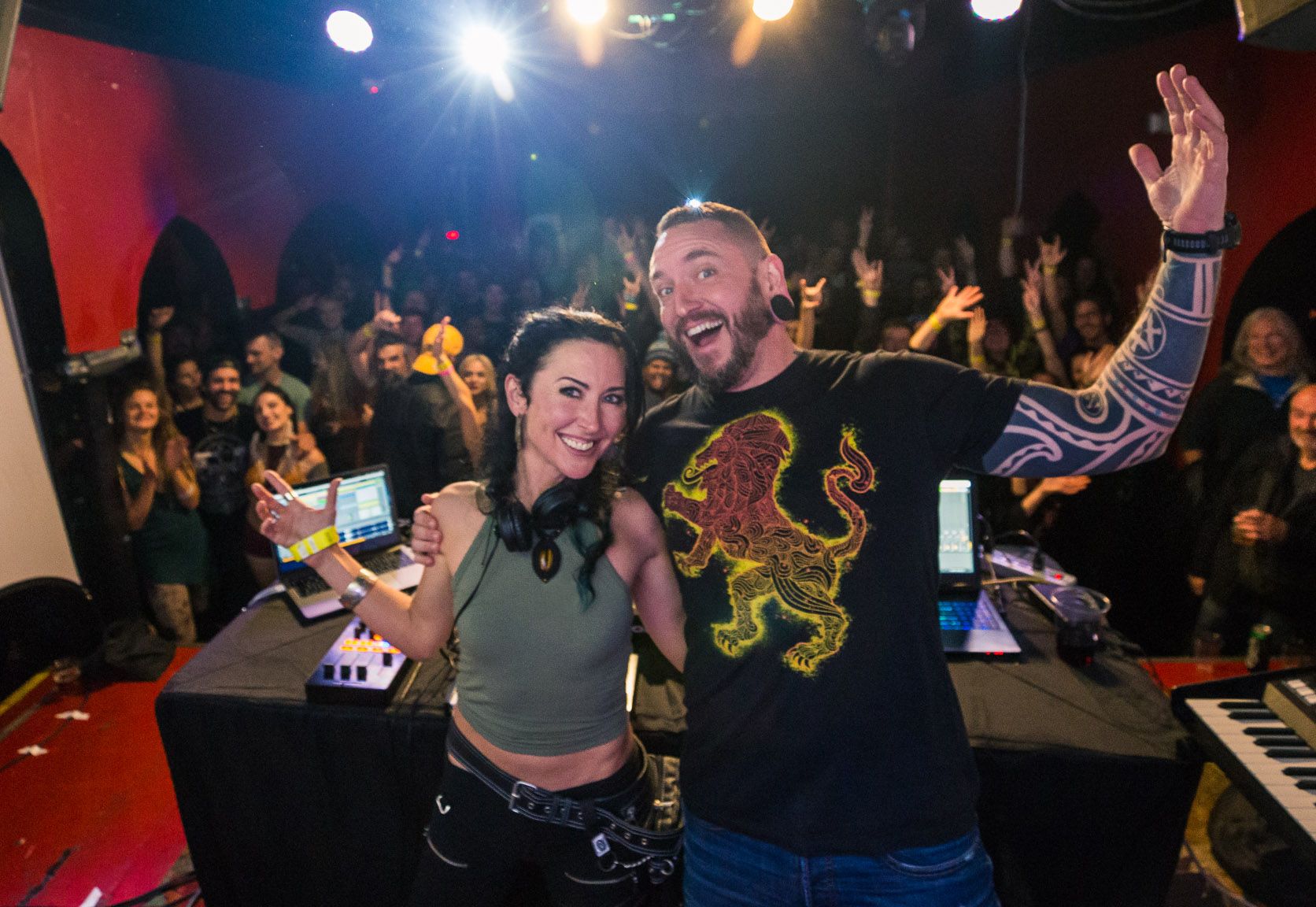 Living Light & Bluetech, live at The Middle East 11/8/2019 - photo credit Kyle Rober

In this studio, this summer and fall has seen the release of many official Living Light remixes, including Bluetech's "Helix", Saafi Brother's "2046", Globular's "Dasien" and soon to be released Youth & Gaudi's "Black Crow Dub", Momentology's "With The Tribe", Kai Altair's "Compass" and Fünf D's "Change Is Coming" along with a strong start on the next Living Light release "Supernova" (more on that coming soon). What's more, I was just hired by Facebook to produce an original Living Light track called "Deciduous" for it's marketing section in which anyone can use my track for their advertising! And if you're into Niantic's "Ingress" augmented reality game, you can find three soundtrack pieces that I've produced this year in a roving art installation that is being used as a game portal. Whaaaat? :D To stay up to date with all these neat things follow Living Light on Facebook, Instragram, Soundcloud, Bandcamp, and Spotify at https://sptfy.com/livinglight

And if you'd like to connect on a deeper level, consider joining my online Facebook group Living Lighter at  https://www.facebook.com/groups/1781761542136184/ where I talk about music, art, magic, dreams, podcasts, science, health, mediation, and all the good things! 

And if you'd like to like to be an active part of helping to make all this happen, plus get great perks like music production videos, sneak peaks at my works in progress, free tickets to my shows and festivals, free music, and so much more, consider becoming one of my beloved patrons at https://patreon.com/livinglight :)

I hope you are all enjoying an easeful shift into your next season (be it winter or summer where you are) and thank you for continuing to support all that I do!