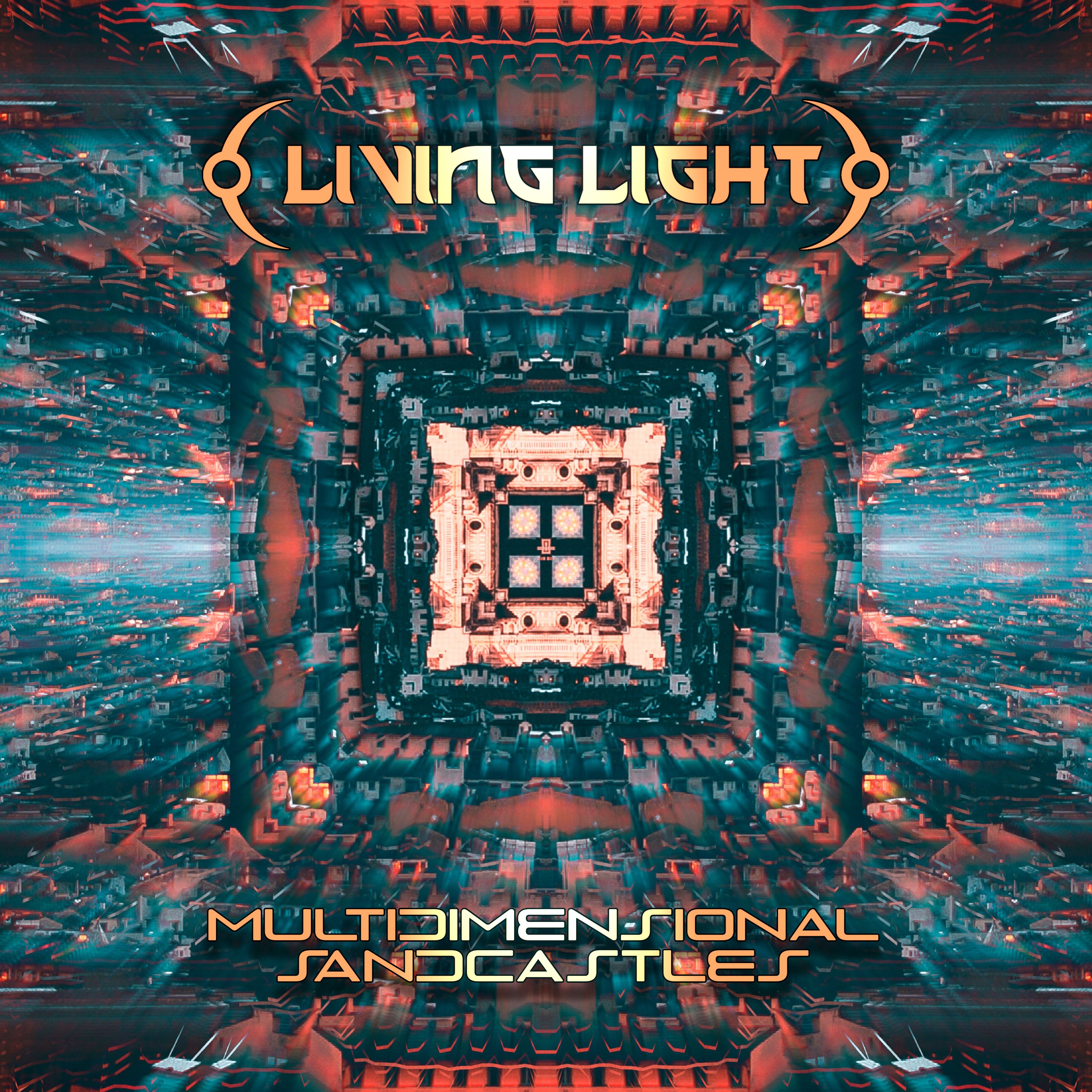 I am thrilled to announce the launch of my official vinyl campaign for my upcoming Living Light LP "Multidimensional Sandcastles" featuring guest collaborations with Simon Posford (Shpongle), Gabriel Le Mar (Saafi Brothers), and Chris Barker (Ott & The All-Seeing I) with gorgeous album artwork by Abraham Yael. 
https://livinglightmusic.bandcamp.com/campaign/multidimensional-sandcastles
'Multidimensional Sandcastles' makes a return to Living Light's dub roots, featuring 44 minutes of melodic, bass-driven, and elegantly psychedelic music offered in classic extended-mix styling with a progressive edge that reflects my evolution as a producer. A re-exploration of the Living Light sound in all of its facets, the album blends lush downtempo dub with deep bass grooves and ethereal instrumentation for a journey-like experience perfectly fit for the warm, full-bodied sound of 180-gram vinyl LP. 
The official release date for the digital album is August 2nd, 2022, but I am launching a one month-long fundraising campaign on Bandcamp, starting TODAY, to get it pressed to heavyweight aqua blue vinyl as a way of honoring the amazing collaborations with these legendary musicians on this album. 
Stream "Origin Story" featuring Gabriel Le Mar now as a taste of what's to come! 
This LP was born from a day of musical collaboration with Simon Posford at the beginning of quarantine and is the culmination of countless days and nights in the studio. After spending the majority of 2021 working on my progressive house project, Eartha Harris, it feels wonderful to get back to roots and finally release this downtempo collection to the world. 
Be sure to check out the additional tiers as well, like limited edition test pressings and thank you mentions in the liner notes! 
Thank you all for your unending support 
- Eartha -